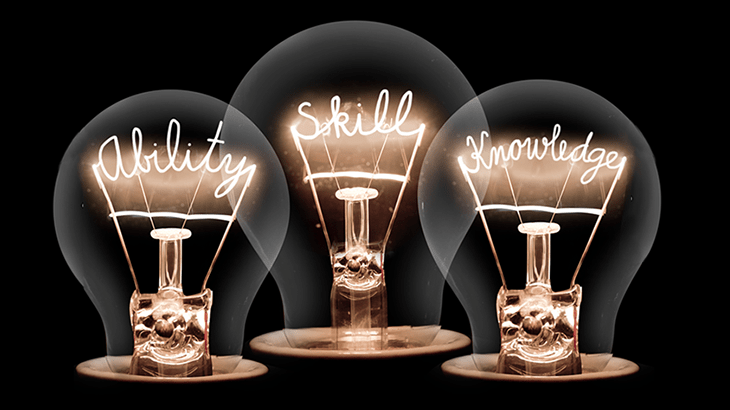 The BILT Academy
The BILT Academy provides leadership development for teams of employers and college personnel (a local BILT chair and program chair/faculty) to foster sustainable partnerships yielding measurable benefits for students and local economies. The BILT Academy offers synchronous and asynchronous activities, allowing busy professionals to learn independently as well as to collaborate with a BILT coach. The Academy curriculum shares the essential elements of the BILT model, provides training on BILT tools, and gives teams the opportunity to test the tools with the support of their coach. Academy participants also benefit from a BILT community of practice promoting idea and resource exchange across disciplines.
BILT Academy Cohort 2 Update:
Cohort 2 will launch November 2021 and conclude September 2022.
Applications for Cohort 2 are due October 5, 2021. Colleges will be notified of their selection status on October 28.
Learn about BILT Academy requirements in the Cohort 2 Application.
Watch the recording of the BILT Academy Applicant Webinar, held September 16. Download the slide deck.
To ask questions, contact the BILT team at BILT@cord.org. 
BILT Academy Cohort 1 Colleges
January-October 2021

Big Sandy Community & Technical College (KY)
Columbia State Community College (TN)
Green River College (WA)
Lakeshore Technical College (WI)
Miami Dade College (FL)
Mitchell Community College (NC)
Northwest Arkansas Community College (AR)
Quinsigamond Community College (MA)
Seward County Community College (KS)
South Central College (MN)
Learn more about the BILT Model